By: Emily Bracher
Quarantine has given us a lot of free time and not a lot of options for what to do. Everyone has had to find things to keep themselves busy while still staying cooped up in the house. One of the most popular of these activities has been binge-watching shows. As a result, many shows have been released in the past few months, leaving now as the perfect time to catch up.
On March 20th, Netflix released the documentary series, Tiger King, by March 29th, it was ranked the number one most-watched show in the U.S. Tiger King follows the storyline of one of the most iconic big cat breeders, Joe Maldonado Passage, more popularly known as Joe Exotic. Exotic was the owner of Greater Wynnewood Exotic Animal Park in Wynnewood, Oklahoma where he looked after hundreds of different animals.
The show goes through a timeline of events with details on how Exotic started the zoo and what his life is like. It introduces many other zoo owners in America like Bhagavan "Doc" Antle, Mario Tabrue, and Exotic's most famous enemy, Carol Baskin. A majority of the show circles around the rivalry and hatred between the two and how Baskin wants to shut Exotic down.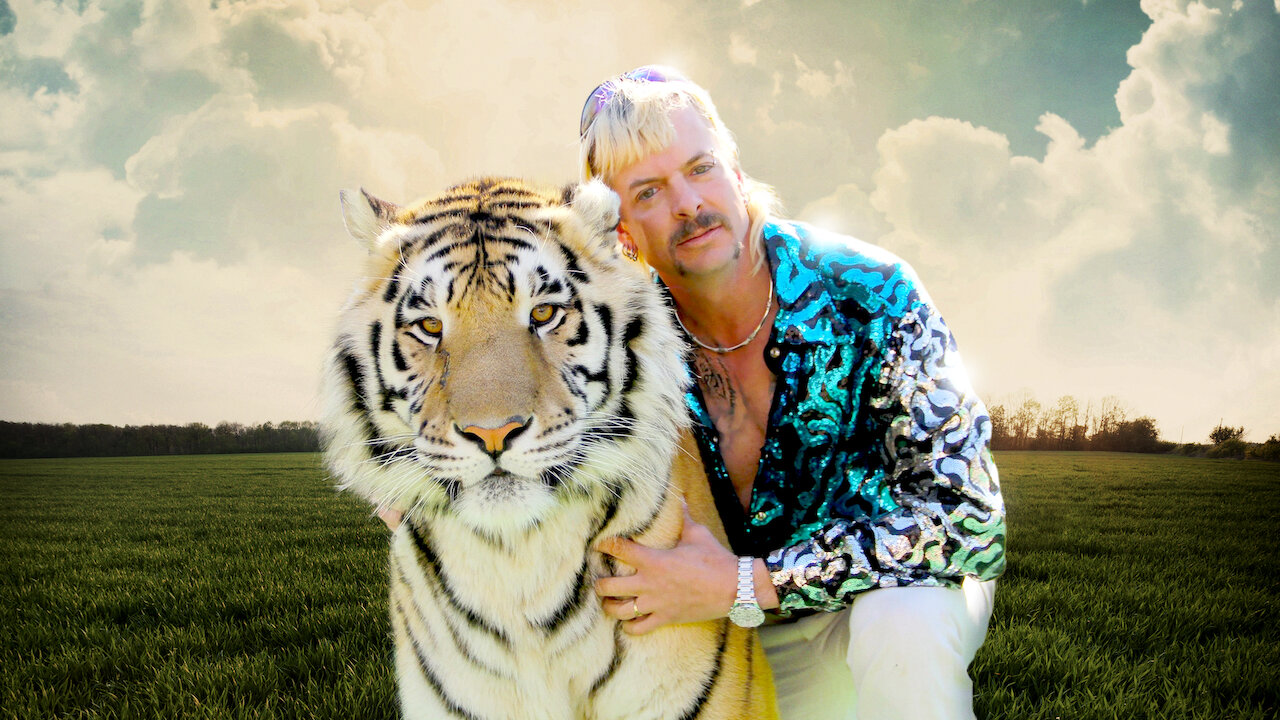 I first heard about the show through social media, which had post after post about some crazy, gay, gun-wielding zoo owner named Joe Exotic who hated this lady Carol Baskin, who apparently killed her husband. Baskin spent millions to try to take Exotic down because she believed that his zoo was abusive. She wanted to stop cub petting and breeding, which was Exotic's main source of income. In her mind, her zoo was a sanctuary even though her cats where in cages smaller. The comments about all of this going on made me want to find out more and watch the show.
Each 40ish minute episode takes you into the behind the scenes life of each zoo and how it is definitely not what it seems from the outside. From the beginning, I found it very interesting from everyone's point of view that worked with animals. There are so many different sides of each story, you get so much information at once. After the end of each episode, I was eager for the next.
In all honesty, some stories and events during this series made it hard to believe that these people were real and that this all happened. Exotic seems like such a fictional character, not just because of his actions, but also because of his physical appearance. The guy rocks a bleached mullet and wears sparkly, animal print shirts.
Out of all of the shows I have watched this past month, and that's a lot, Tiger King would definitely be placed on my top three. If you are looking for a show that doesn't just feature cute, exotic animals that can eat you in a heartbeat, but also a story of murder, mayhem, and madness, then Tiger King is the show for you.