On Sunday, January 10, a Bronx apartment complex in New York was caught in a blaze, which is said to have been caused by a malfunctioning space heater. So far, there are 19 confirmed dead with nine of those being children. Another 63 victims suffered from severe smoke inhalation, with more than 30 having to go to five different hospitals.
The fire is said to have started a bit before 11 am in an apartment bedroom before consuming the entire complex's second and third floors."The heat was on in the building. This [the space heater] was being used to supplement the building heat. There were smoke alarms throughout the building. The first call that came in was due to a neighbor hearing the smoke alarm and looking and seeing the smoke and calling," said Fire Commissioner Daniel Nigro. When the residents on those floors fled, the doors were left open, allowing smoke and fire to spread throughout the rest of the building.
After the first call about the fire, over 200 firefighters had arrived within three minutes. Unfortunately, the firefighters had limited air in their air tanks, and some were injured, but regardless of that, many firefighters continued to evacuate as many residents as they could. According to Nigro, the firefighters had "found victims on every floor in stairways," with many of them in respiratory or cardiac arrest. The smoke quickly spread throughout the entire building and many residents had a hard time trying to find their way out of the building. Some residents even resorted to smashing windows and climbing down the ladders that were provided by the fire department.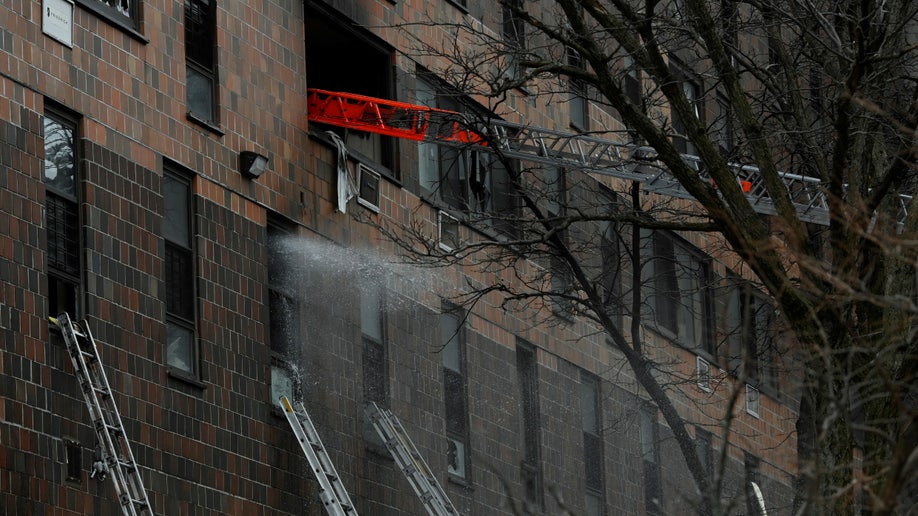 Investigations are being conducted on how the fire started, the building's fire alarms, and self-closing doors. According to 10th-floor resident Chanasia Hunter, the building's fire alarms would often go off without there ever being a fire, she only got out in time after a call from a fellow resident warning her of the fire. "So, when you don't know that it's a fire, like, you know, how would you supposed to know if it's a fire or if it's always going off?" said Hunter. The building also had no fire escapes and the self-closing doors that were supposed to help contain smoke and fire didn't work either. New York passed a law in 2018 requiring buildings with three or more apartments to have these self-closing doors, and Mayor Eric Adams has stated that fire marshals will inspect these doors to see if there was a malfunction.
There had been no major building violations or complaints against the building in the past. However, Nigro said that the building was originally federally funded in 1972 and that certain kinds of those buildings can be built under different standards. Mayor Adams has stated that Islamic funeral and burial rites will be respected and Muslim leaders will be connecting with victims since a majority of the community was Muslim. "This is a horrific, horrific, painful moment for the city of New York, and the impact of this fire is going to really bring a level of just pain and despair in our city," said Adams at a news conference outside the building.
The fire will go down in history as one of the city's most deadly fires, right behind the Happy Land social club fire in 1990 which killed 87 people, and in 2007, 10 people in a residence were killed by a fire that also started from a malfunctioning space heater. The tragic event also just so happened to have taken place only a few days after a fire in a Philadelphia apartment complex that killed at least 12 people, with 8 of them being children.
Sources:
https://www.cnn.com/2022/01/10/us/nyc-bronx-apartment-fire-monday/index.html
https://www.foxnews.com/us/five-alarm-fire-bronx-apartment-building-dozens-injured
​​